On April 28, the OSSM Community excitedly welcomed Gerard "Ged" Parkin, D.Phil., Professor of Chemistry from Columbia University, as our esteemed 30th Anniversary speaker for the Senator Penny Williams Distinguished Lecture Series.  Dr. Parkin toured labs, visited with students and faculty, and gave a highly academic lecture to OSSM students during the day.  That evening, he visited with and delivered remarks to appreciative supporters at a reception and dinner
Oklahoma School of Science and Mathematics
Installs New Gas Chromatograph Mass Spectrometer for Student Use
Sophisticated Machine Used in Many Fields to Detect Substances, Including Fire and Explosive Investigations, Airport Security and Environmental Analysis
OKLAHOMA CITY, Okla. — (April 28, 2022)- The Oklahoma School of Science and Mathematics (OSSM) announced today that it has purchased a gas chromatograph mass spectrometer for student use in OSSM chemistry classes. This sophisticated instrument enables students to identify different

After having to postpone QE for two years due to the COVID-19 pandemic
Please mark your calendar to help celebrate OSSM's 30th Anniversary with Quantum Experience on November 5, 2022!
We are so grateful to all our QE sponsors and supporters and look so forward to sharing with you a thrilling celebration of AWESOME
Many thanks to OSSM Foundation Trustee Lou Kerr who again hosted OSSM women to attend the OSU National Business Women's Leadership Conference in Tulsa on March 9! Mrs. Kerr has been closely involved with and provided major support for OSSM for decades. She loves nothing more than seeing all OSSM students achieve their greatest potential. She particularly enjoys providing educational and development opportunities for young women and, as a member of the International Women's Forum and organizer of the OSU
After two years of missing so many outings due to COVID, OSSM students and chaperones were thrilled to attend the Thunder v Golden State Warriors game at the Paycom Center on February 7! What a welcome and wonderful break from students' rigorous, college-level academics–Thank you so very much to Robert Meinders and to Herman and Ladonna Meinders, all of The Meinders Foundation, for this tremendously gracious gift!!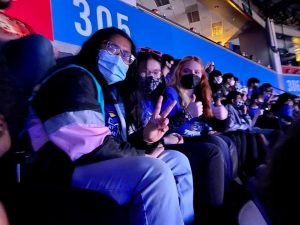 Read More
Strong, steadfast support of The Inasmuch Foundation is critical to ensuring OSSM can attract and retain the superb highly accomplished faculty, some 91% of whom hold a doctorate in their field of instruction, teaching OSSM's college-level STEM curriculum. OSSM's public/private partnership is what makes this world-class resource possible for Oklahoma high school juniors and seniors who crave more academic challenge in STEM than they can find at their traditional high school. Many, many thanks to The Inasmuch Foundation!
T

he Oklahoma School of Science and Mathematics (OSSM) announced today the involvement of one of its alumni in NASA's Mars Ingenuity helicopter. Ingenuity is a small robotic helicopter that has been located on Mars since February 18. It is the first aircraft on Mars and is intended to make the first powered and fully controlled atmospheric flight, from takeoff to landing, on any planet beyond Earth. NASA launched the helicopter on Monday, April 19. As it did, the aircraft carried with it ties to Oklahoma.

When NASA was designing the first flying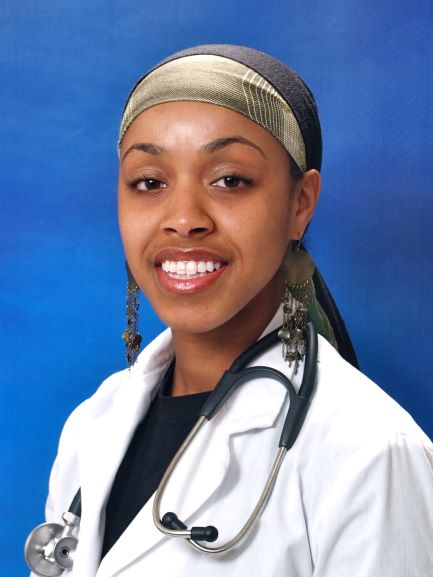 We are so proud to see OSSM alumna Dr. Jihan Abdul-Haqq highlighted in the April 19, 2020 issue of the Sunday Oklahoman for her outstanding work in medicine here in Oklahoma City. Many of Jihan's patients are low-income, and she treats all her patients with a heart for helping. She appeared on the front cover of the Outlook 2020