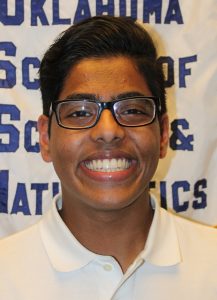 Many thanks
to all the outstanding partners—individuals, corporations, foundations, and other groups—who contribute generously to help make the Oklahoma School of Science and Mathematics successful.  Your investment through the OSSM Foundation provides for capital needs, faculty stipends, in-school and outreach programs, teacher training institutes, middle school summer math and science workshops, student activities, equipment, and other needs that are helping Oklahoma students develop their fullest potential in math and science, in high school and beyond.
Your continued commitment and support of OSSM is a gift that will benefit our students, our state, and our nation for many years to come.  Thank you!
Awesome Friends                           2014 Donors        2013 Donors
Recent Corporate Partners:

Boeing Company
Chesapeake Energy Corporation
ConocoPhillips
Devon Energy Corporation
GE Global Research
Google Matching Gifts Program
Great Plains Coca-Cola Bottling
Groendyke Transport
LMI Aerospace, Inc.
Mathis Brothers Furniture
Microsoft Matching Gifts Program
Northrop Grumman
OGE Energy Corporation
Oklahoma Center for Advancement of Science & Technology (OCAST)
Oklahoma Heart Hospital
Oklahoma Natural Gas Company
Oracle Corporation Matching Gifts
Phillips 66 Company
Raytheon Matching Gifts for Education
Williams Companies
Yukon Door and Plywood