Quantum Experience 2020
Benefiting the Oklahoma School of Science & Mathematics Faculty Endowment
EVENING GALA Tuesday, April 7, 2020
Reception 6pm (OSSM Library)
Dinner & Program 7pm (OSSM Great Hall)
Earlier ACADEMIC LECTURE will be open to public with RSVP at 12:30 p.m. on Tuesday, April 7, in the Auditorium at OSSM (Lunch at 11:30 a.m. in the Great Hall!)
Keynote Speaker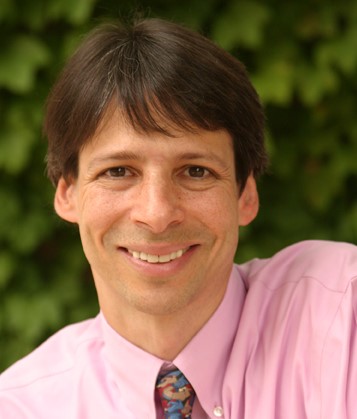 Arthur Benjamin, Ph.D., Smallwood Family Professor of Mathematics, Harvey Mudd College
"Mathemagician" Extraordinaire!
Dr. Benjamin has been highlighted many, many times by organizations such as The Princeton Review (The Best 300 Professors), The New York Times, People Magazine, USA Today, and Reader's Digest and has done several Ted Talk's, one of which has over 19 million views!
SPONSORS
SHOCK WAVE – $50,000
Bryan Eastin, PhD (OSSM Class of 1997)
EXOTIC PARTICLE – $30,000
Carleen and Jerry Burger
BINARY TREE – $10,000
E.L. and Thelma Gaylord Foundation
Dan Little
COMPLEMENTARY ANGLE – $5,000
Alpha Plus Systems, Inc.
Chickasaw Nation
Molly and Paul Wehrenberg
Allen Wise
ACTIVE CELL – $2,500
Linda and Lance Benham
The Boeing Company
Oklahoma Natural Gas, a Division of ONE Gas, Inc.
Presbyterian Health Foundation
Jeri and Warren Thomas
Yukon Door & Plywood
PERIODIC TABLE – $1,500
Joan Frates
Mary Spencer
MAGNETIC FIELD – $1,000
INTEGRIS Cancer Institute
Katherine and Rex Ishikawa
Carol and Don Kaspereit
Lt. Col. Charles Laubach (OSSM Class of 1999)
Dr. Raha Nael (OSSM Class of 1997)
Drs. Rajagopal Ramesh & Anupama Munshi
SPINNING ELECTRON – $500
Katie Altshuler
Gloria and Dr. Robert Anderson
Loyd Benson
Dr. Pat Capra
Katherine and Paul Ellgen
Stella Han
Seyan and John Hefner
Jeff and Dr. Tanna Shaw Hoopingarner
Carol and Mark Lester
Kathleen and William Martin
W. DeVier Pierson
Dr. John A. Robinson
Linda and Bill Rodgers
Sen. Gary Stanislawski
Dr. Gant Ward (OSSM Class of 1994)
Bruzzy Westheimer
Many thanks to our additional major 2019-2020 partners!
Inasmuch Foundation – Helping OSSM retain its outstanding, largely Ph.D. faculty
The Boeing Company – OSSM Regional Center and Virtual Regional Center Programs
OGE Energy – Sponsoring Computer Science faculty position
H.A. and Mary K. Chapman Charitable Trust – General Operating
Sarkeys Foundation – Helping train Oklahoma middle school math teachers through OSSM's Summer Math Teachers' Institute
ConocoPhillips & Phillips 66 – helping train Oklahoma middle school science teachers through OSSM's Summer Science Teachers' Institute (23 years!!)
Samuel Roberts Noble Foundation – Helping OSSM retain its outstanding faculty
Kirkpatrick Foundation – Underwriting OSSM's robust Fine Arts program
OSSM Parents Association – Providing a variety of enrichment activities for all current OSSM students