Many thanks to Express Employment Professionals for sponsoring purchase of a new SmartBoard this year for classroom use at OSSM!  Using SmartBoards is enhancing students' learning experience by allowing them to view diagrams, charts, videos, and more on the large screen in front of them. Their learning comes to life, and many students find it more fun to learn than ever before.  Visual learners are able to observe the whiteboard, while tactile learners can learn by touching the board, and the touchscreen option allows teachers to run programs with the tap of their finger.  This low-maintenance, easy, adaptive technology ensures that both teachers and their students are developing the 21st century skills that they need in order to succeed in today's world.
Dr. Wang thanks Jessica Gilmore of Express Employment Professionals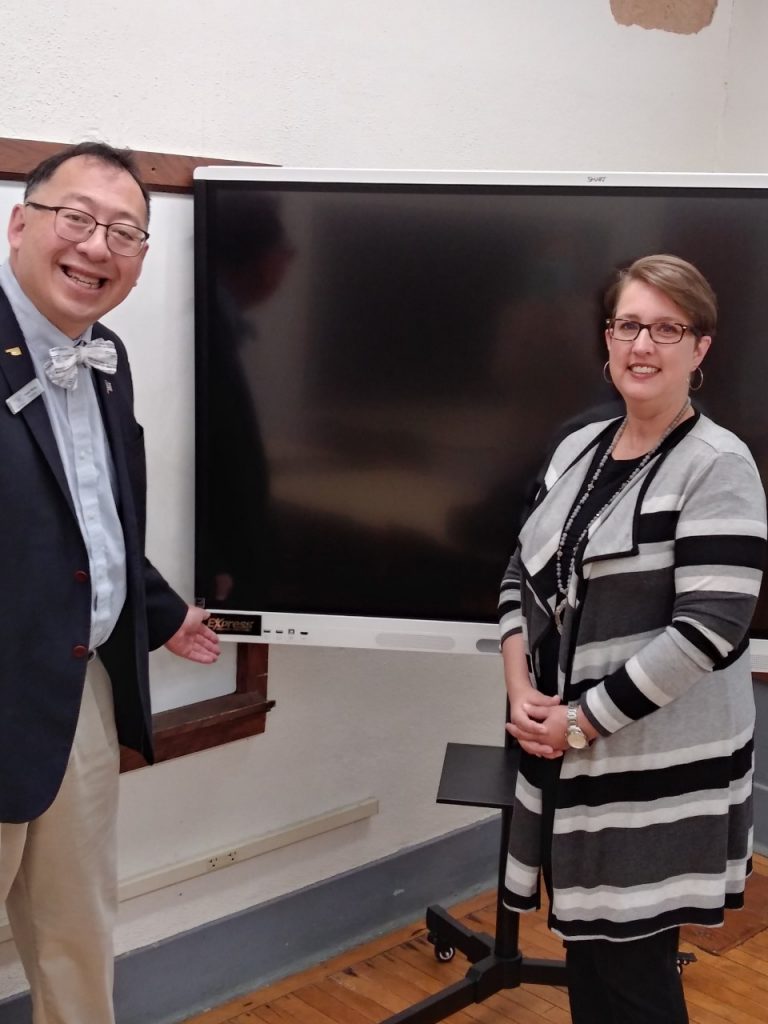 New Express SmartBoard enhancing students learning!