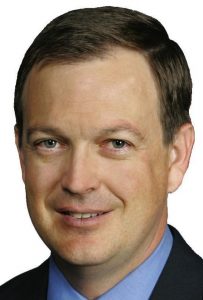 "If you care about Oklahoma, if you care about our future, then you need to invest in OSSM.  Because OSSM is creating innovators that are going to drive our economy in the future."   ~Scott Meacham, President & CEO, i2E Inc. (Innovation to Enterprise)
One of the top high schools in the nation, OSSM challenges juniors and seniors from across Oklahoma far beyond the traditional high school model, regardless of family resources. Providing college level curriculum taught by largely Ph.D. faculty, an environment supporting advanced academics and opportunities they might never have access to otherwise, OSSM allows students (typically 60% or more from rural parts of the state) to develop their math and science talents and interests to the greatest degree in high school and beyond.
Challenged as never before in their lives, these bright kids leap forward in their academics, developing confidence in their ability to learn anything to which they set their minds, and they achieve at levels that earn them opportunities they would not have otherwise had.  The OSSM Class of 2015 (67 students) earned more than $7 million in merit-based scholarships.  They go on to be highly productive thought leaders.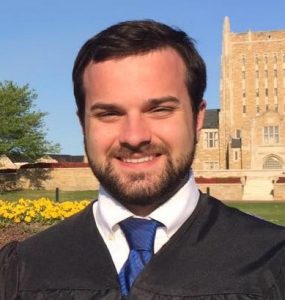 "OSSM prepared me for a petroleum engineering undergraduate program, helped me start my first semester of college as a sophomore and helped me have a higher GPA after that first semester. . . . I do not think I could be in the position I am in now without my early exposure and connections to the oil & gas industry made possible through the Oklahoma School of Science and Mathematics.  (See more of Tyler's story and more alumni testimonials HERE!)
Help grow the STEM pipeline for your organization by participating and partnering with OSSM!
Sponsor a Program or Faculty Position to provide programs and needs for OSSM students and faculty beyond the limitations of public funding
Speak to OSSM student body about career opportunities with your organization
Mentor OSSM seniors interested in pursuing careers in your industry–These strong bonds will help bring them back as highly productive thought leaders in a few short years!
Provide guest lecturers from your organization as arranged part of relevant OSSM courses or programs
Volunteer with OSSM Admissions each spring, helping select the next incoming class
Participate in Job Board postings to OSSM alumni/alumnae highly prepared in STEM fields
Include OSSM in recruitment efforts to attract more highly qualified STEM people to your organization!
Contact OSSM Development Director Pam Felactu at (405) 522-7804 or pam.felactu@OSSM.edu to learn more!
Economic engine
Of the first nearly 1,500 students OSSM has graduated since 1992, almost half are still involved in completing their educational and professional training.
More than half stayed in Oklahoma for undergraduate education

More than half now in the work force are in Oklahoma and

more are coming back home as quality jobs become available!

Of those now in the workforce, approximately

1/3 are practicing engineers
1/3 are in medicine/bioscience careers
1/3 are in computer science/MIS, research, physics & chemistry, education, applied & computational math, economics & finance, marketing, law and many other fields

Some 85% are choosing science, technology, engineering and mathematics (STEM) fields for their professions
A recent independent study found OSSM and its alumni already stimulating some $40 million in economic activity in Oklahoma annually…And that impact is increasing with every graduating class!