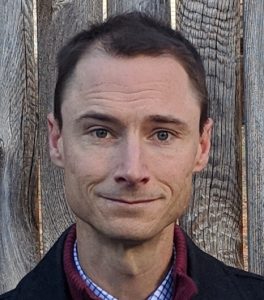 OSSM Class of 1997 alumnus, Dr. Bryan Eastin, has pledged to match all gifts given by OSSM alumni/alumnae before December 31 for Class Faculty Awards up to a total of $50,000!!! 
"My fellow OSSM alumni,
A school is only as good as its teachers.  Faculty awards help to cover the gap between what Oklahoma will pay and what OSSM needs to pay to continue to have the most amazing faculty around.  If you feel that OSSM has had a big impact on your life and you're fortunate enough to be able to give back, I hope you'll consider taking advantage of this matching gift drive to help endow a new faculty award."
~Bryan Eastin, OSSM Class of '97
Class Faculty Awards, part of the OSSM Faculty Endowment at the OSSM Foundation, will provide modest annual merit-based stipends for years to come to retain the very best faculty at OSSM.
Alums, your gift made by December 31, 2018, will go twice as far to continue to provide the most positive, effective, life-changing education possible to more bright students from across the state at OSSM.  If and as you are able, please make your gift today!
Many thanks to Bryan and to all OSSM alumni/ae, and to all of you very Happy Holidays!
OSSM alumnus encouraging other alums to double their giving impact!