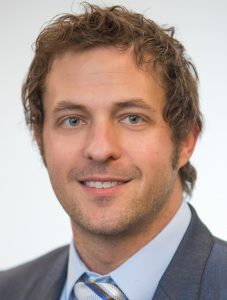 OSSM Class of 2001 alumnus Ryan Dennis, MD, is profiled in i2I, Inc.'s Fall edition of their magazine i & E for his new medical technology innovation, a break-away IV line.  Kudos to Dr. Dennis for reducing pain and potential injury for patients undergoing healthcare treatments and improving their experience and outcomes!
See more about Dr. Ryan Dennis!
Class of 2001 alumnus now medical technology innovator!