Tuesday, November 1, 2022
The event was held at the Oklahoma School of Science and Mathematics, Oklahoma City, OK
6:00 PM VIP Reception  *   7:00 PM  Dinner & Program
Keynote Speaker –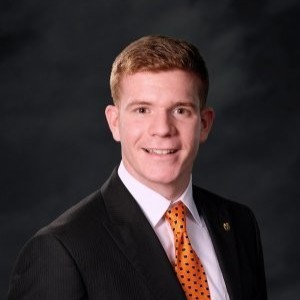 Todd Edmonds, M.Eng., Vice President, Equity Derivative Trading, Goldman Sachs, OSSM Class of 2012 ( Inola H.S.)
ALUMNI VIDEOS – Highlighting just a few of the many "Awesome" OSSM Alumni doing great things in our community, our state, our nation, and the world!
Katie Maurer, M.D., Ph.D., 

Medical Oncology Fellow, Dana-Farber Cancer Institute, OSSM Class of 2007 (Enid H.S.)

Robyn Grinsteiner Miller, M.S., Engineer, Co-Owner, Sagemill Construction, OSSM Class of 1996 (Mustang H.S.)

Lt. Col. August A.G. Roesener, Ph.D., Principal Operations Research Analyst, MITRE, OSSM Class of 1994 (Hardesty H.S.)

Charles Te, M.D., Electrophysiologist, Oklahoma Heart Hospital, OSSM Class of 2000 (Guymon H.S.)
Thank you to all who participated in this year's event for helping transform more student lives through the advanced academics you are helping OSSM provide!