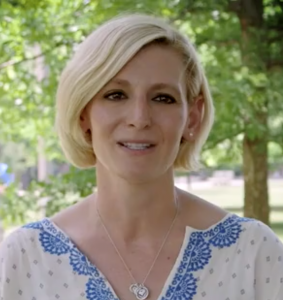 (This page is under construction and is being continually refined to better serve OSSM alums!)
Welcome all who attended OSSM Residential and Regional Center programs!!



__________________________
Stay Involved!
You and your awesome personal outcome are what OSSM is all about!  Your continued involvement and support is critical to keep OSSM strong and serving more and more students.  There are many ways you can be involved.
Share your story! – Please advocate by sharing OSSM's impact on your life with your Oklahoma legislators and by sending us your thoughts in an email or selfie video to OSSM Development to help tell your part of the OSSM story.
Share your talents and expertise! – Tutor, mentor or volunteer with current OSSM students by contacting the OSSM Academic Counselor
Support OSSM Class Faculty Awards for the Faculty Endowment – Help ensure OSSM stays strong perpetually by designating your gift of any amount for the Faculty Endowment.  Your gift (and your parents') so designated will be applied to your Class Faculty Award.  As contributions from your class reach a total of $150,000, a Class of (you!) Faculty Award will be stimulated honoring an outstanding faculty member!  (See more on the Class Faculty Awards for the Faculty Endowment HERE and other greatest needs HERE!
Network!
Stay connected with OSSM and your classmates AND receive announcements, events notices, job postings and other information from OSSM by joining these closed Facebook groups:  (if no class group yet, start one and let us know!)
Manning's Army            OSSM Alumni Association           OSSM Alumni also on LinkedIn!
(OSSM Alumni Association website)
OSSM NYC            OSSM Bay Area                OSSM + Chicago Area
Residential Alumni Classes
OSSM CO1992       OSSM CO1993       OSSM CO1994       OSSM CO1995       OSSM CO1996
OSSM CO1997       OSSM CO1998       OSSM CO1999       OSSM CO2000       OSSM CO2001
OSSM CO2002     OSSM CO2003       OSSM CO2004      OSSM CO2005       OSSM CO2006
OSSM CO2007     OSSM CO2008       OSSM CO2009      OSSM CO2010       OSSM CO2011
OSSM CO2012      OSSM CO2013       OSSM CO2014       OSSM CO2015       OSSM CO2016
Regional Center Alumni Groups
Alva     Afton      Ardmore 2013       Ardmore 2014      Chickasha      Enid      Muskogee       Okmulgee      Poteau      Sallisaw      Stillwell      Tahlequah